Biographies of Great Christians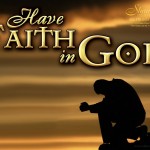 Welcome!
THIS PAGE IS NOT YET READY
Welcome to a course that can change your life.  Did you know that Missionary Biographies have sent more people to the mission field than any other thing! So here is your chance to have your life changed by the lives of others.
See the Corrie ten Boom virtual Museum at http://tenboom.org/sign-up-page-c1023.php
Texts
The Apostles, by Dennis Dickinson
Dictionary of Christian Biograhy, by Wace, Henry http://www.ccel.org/ccel/wace/biodict.dcb.html?highlight=biography#highlight
Narrative of the Life of Frederick Douglass http://www.gutenberg.org/ebooks/23
My Bondage and My Freedom, by Frederick Douglass http://www.gutenberg.org/ebooks/202
Frederick Douglass, by Charles W. Chesnutt http://www.gutenberg.org/ebooks/10986
Life of the late Rev. Mr. John Flavel http://www.ccel.org/ccel/flavel/life.html
The Life and Diary of the Rev. David Brainerd, Jonathan Edwards http://www.ccel.org/ccel/edwards/works2.ix.html
Life of William Carey http://www.ccel.org/ccel/smith_geo/carey
Life of Dr Owen, by Thomson, Andrew (1814-1901) http://www.ccel.org/ccel/thomson/owenlife.html
The Confessions of St. Augustine, translated by Edward B. Pusey, D.D. http://www.ccel.org/ccel/augustine/confess.titlepage.html
George Fox, An Autobiography, http://www.ccel.org/ccel/fox_g/autobio.titlepage.html
Life of John Wesley Redfield, by Terrill, Joseph Goodwin  http://www.ccel.org/ccel/terrill_jg/redfield.html
The Journal of John Wesley, http://www.ccel.org/ccel/wesley/journal.i.html?highlight=biography#highlight
The Biography of Robert Murray M'Cheyne, by Andrew A. Bonar http://www.gutenberg.org/ebooks/15251
The Life of George Washington V. I, by John Marshall http://www.gutenberg.org/ebooks/18591
And many others at Guttenberg.org
– Daniel Boon
– The Life of Nelson
– Autobiography of Countess Tolstoy
– The Narrative of Sojourner Truth
– Life of Harriet Beecher Stowe
– The Life of William W. Brown, a Fugitive Slave
– Lincoln
– Life of Lord Byron
– Life of John Milton
– The Life of John Bunyan
– Bunyan
– Cowper
– John Brown
– Life of Charles Dickins
– Booker T. Washington
– Mary Slesher of Calabar, Pioneer Missionary
– Daniel Webster
– The True George Washington